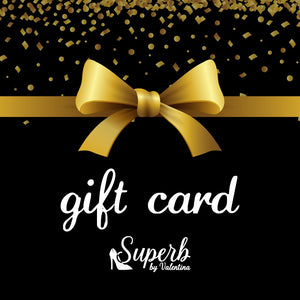 The Superb Gift Card
Give a gift to your loved ones!
  

1. Order the Gift Card and pay with your bank card.
2. Within a maximum of 1 working day, you will receive the Gift Card by email in the form of a code.
3. You give it to your loved one.

Based on this Gift Card, your loved one can purchase their favorite products from the store.
When purchasing the product with this card, no balance is given, and if the product is more expensive, the difference can be paid.

The gift card can NOT be purchased with cash on delivery

The gift card code is valid for one order and is valid for 12 months from the date of purchase.